P365'S 12 WEEK STRATEGIC FITNESS SYSTEM
We apply proven and tested methods to give you the most optimal results with the least amount of injury risks to your body. We have included every facet for a well rounded fitness program to help you alleviate pain, get really fit and generate steady, sustainable results.
- 12 Week Duration
- 6 workouts per week of varying intensities, focuses, and durations
- Workout lengths = 25-60 minutes
- Equipment needed = stability ball, pair of dumbbells, ankle bands, foam roller, two yoga blocks
Be part of the P365 Community. Throughout the program you will get support from a trainer and your peers. We're all here to cheer you on!
THIS PROGRAM IS FOR YOU IF…
- You are ready to prioritize your health, fitness, and well-being
- You are a beginner and ready to create a rock solid foundation
- You have difficulties remaining consistent with exercise
- You are living with chronic and/or reoccurring pain
- You love being active (ie running, hiking, sports) but do not have a plan to support your body for a lifetime of enjoyment
- You have real, deep personal desire to shift your mood, energy, mindset and quality of life
THIS PROGRAM IS NOT FOR YOU IF…
- You are not ready to prioritize your health
- You are only focused on body image changes
- You use a scale as a benchmark of health
- You are not willing to be patient and compassionate with yourself throughout this process
- You will not acknowledge your efforts and victories unless you attain a certain look or weight
Use directly through our customized, free app on either IOS or Android
A one time payment of only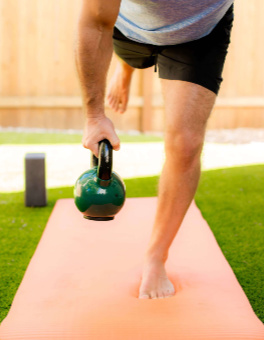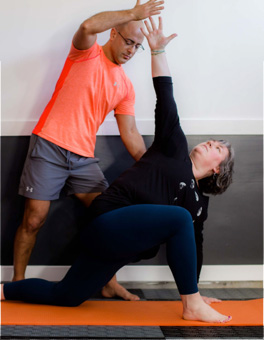 P365's 4-Week Customized Online Personal Training
A highly customized program that considers a multitude of factors including (but not limited to) your specific goals, health history, current fitness level, schedule, likes/dislikes, hobbies, and available equipment.
Accepting a limited number of clients.
- Receive a questionnaire asking about your health history, current fitness level and specific goals
- Schedule a 15 minute deep dive phone call to understand more
- Within a couple days you'll receive a customized 4-week training program delivered directly to our free app
Per 4 week period
*Payment auto-renews every 4-weeks unless cancellation is submitted
*14 days notice of cancellation is required